All Army Sports
In All Army Sports, Soldiers from Active Duty, Reserve and National Guard compete in a variety of sports at the highest levels to include Armed Forces, USA Nationals and Military World Games. All Army Sports support Soldier readiness and well-being through athletic performance, military bearing and competitive spirit.
Motion Graphic Design
Created a digital signage advertisement for the Strong B.A.N.D.S. campaign using Adobe After Effects
Cutout/Poster Design
Several cutout posters of the 3 Army Olympians were sent out to approximately 80 Army garrisons worldwide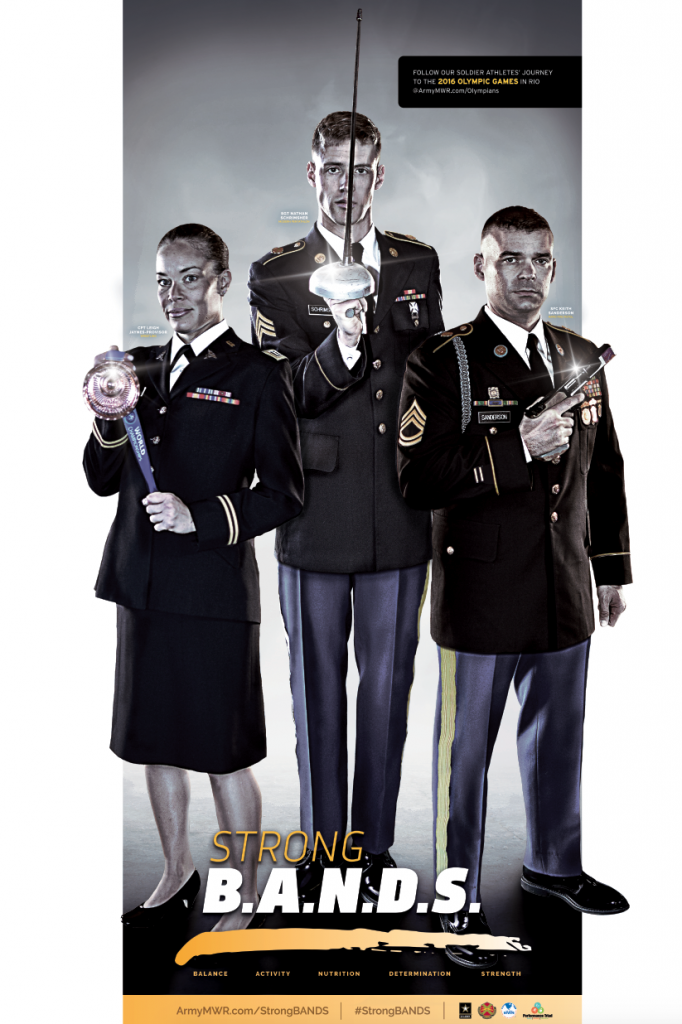 Along with Army Strong B.A.N.D.S campaign, All Army Sports requested several calendars for each of their sport categories (Runners, Team Sports, Boxing, and Solo Sports) to appeal to their millennial target audience.