A new look for an Army garrison favorite
Java Café is all about convenience and quick service. The Java gives way to other treats throughout the day, with frosty specialties, baked goods, sandwiches, and crisp salads. Java Café decided to have a specialty café for sports drinks and smoothies inside MWR garrison gyms. They came up with a new shop called Java Fit with a more "health and fitness" feel.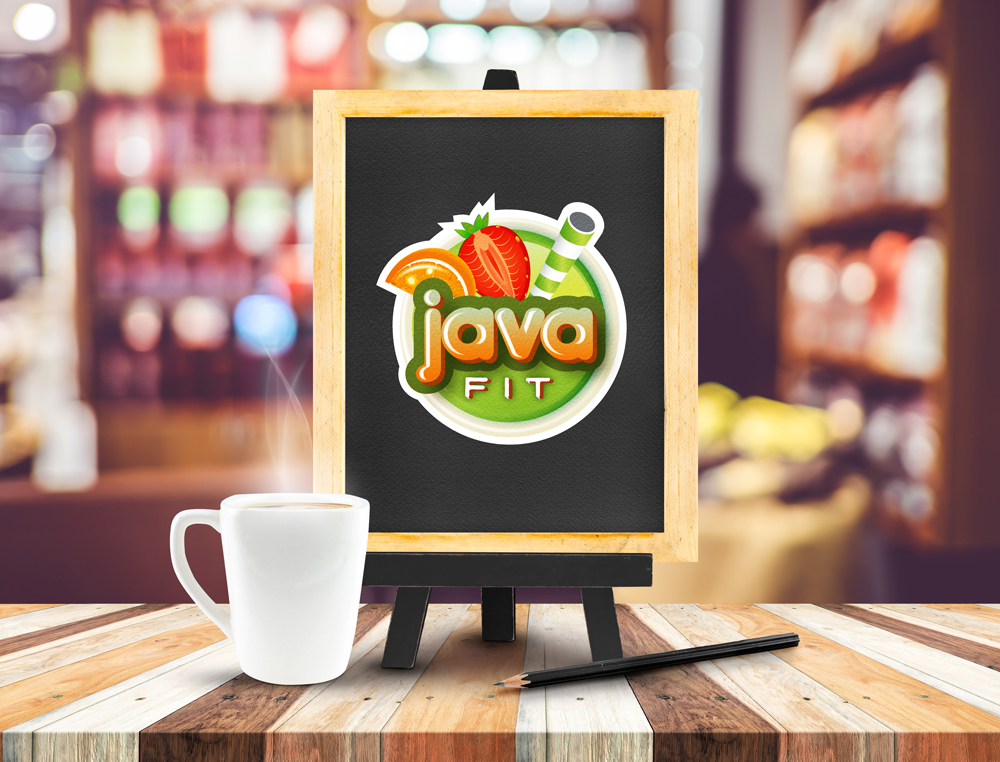 Logo Design
Based off the popular Java Cafe, I created a new logo for Java Fit with brighter colors instead of the reds and browns of it's original source.
Corporate Identity
Along with the logo, I was responsible for creating the look and feel of the new branding to better reflect the healthy lifestyle of the target audience.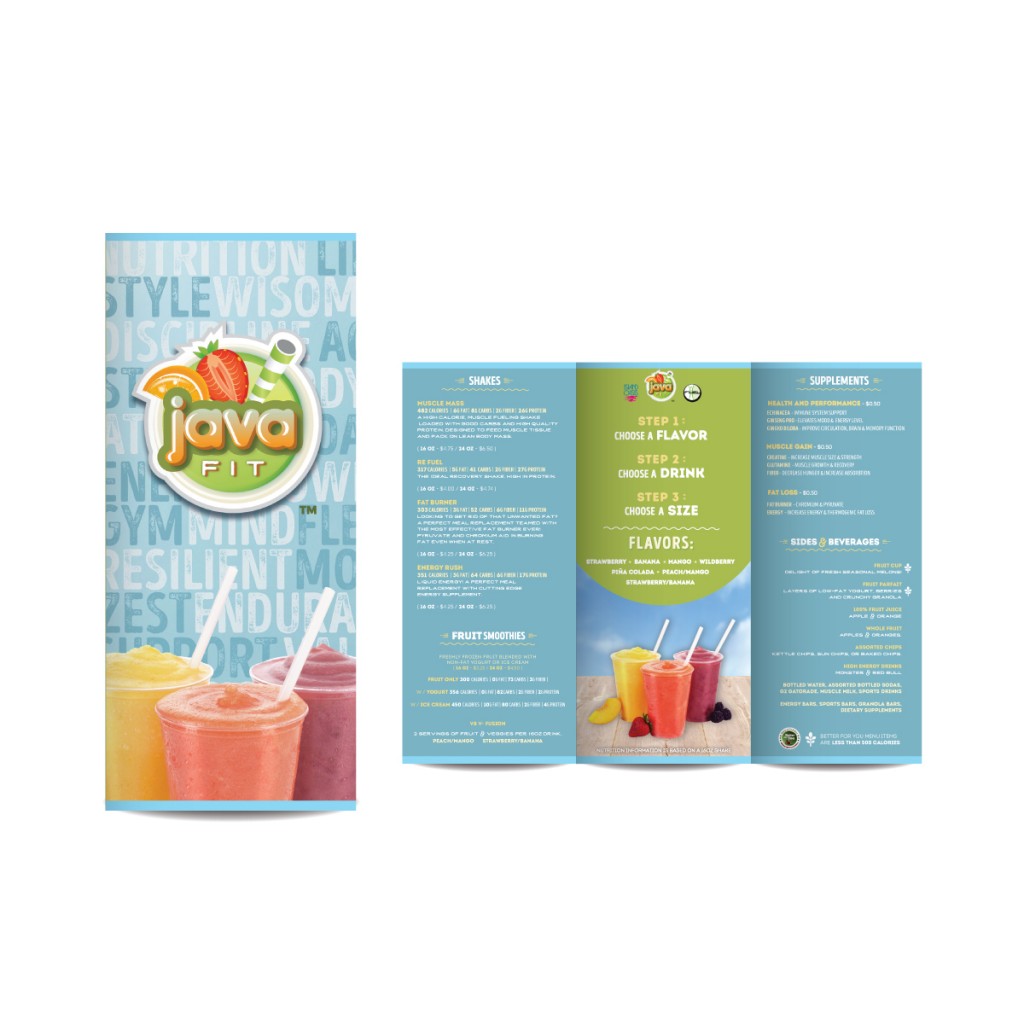 The Java Fit brand has an open and lighter feel as opposed to Java Café. As Lead Designer of this project, I opted for a warm light-hearted feel that focused less on looking "Army" and more on looking contemporary.