Rosario SkinCare believes in second chances
Rosario SkinCare primarily treats customers with unwanted body hair with laser hair removal solutions. To highlight Rosario SkinCare's great mission to give second chances to everyone, I helped revamp the user experience and interface of their front door website.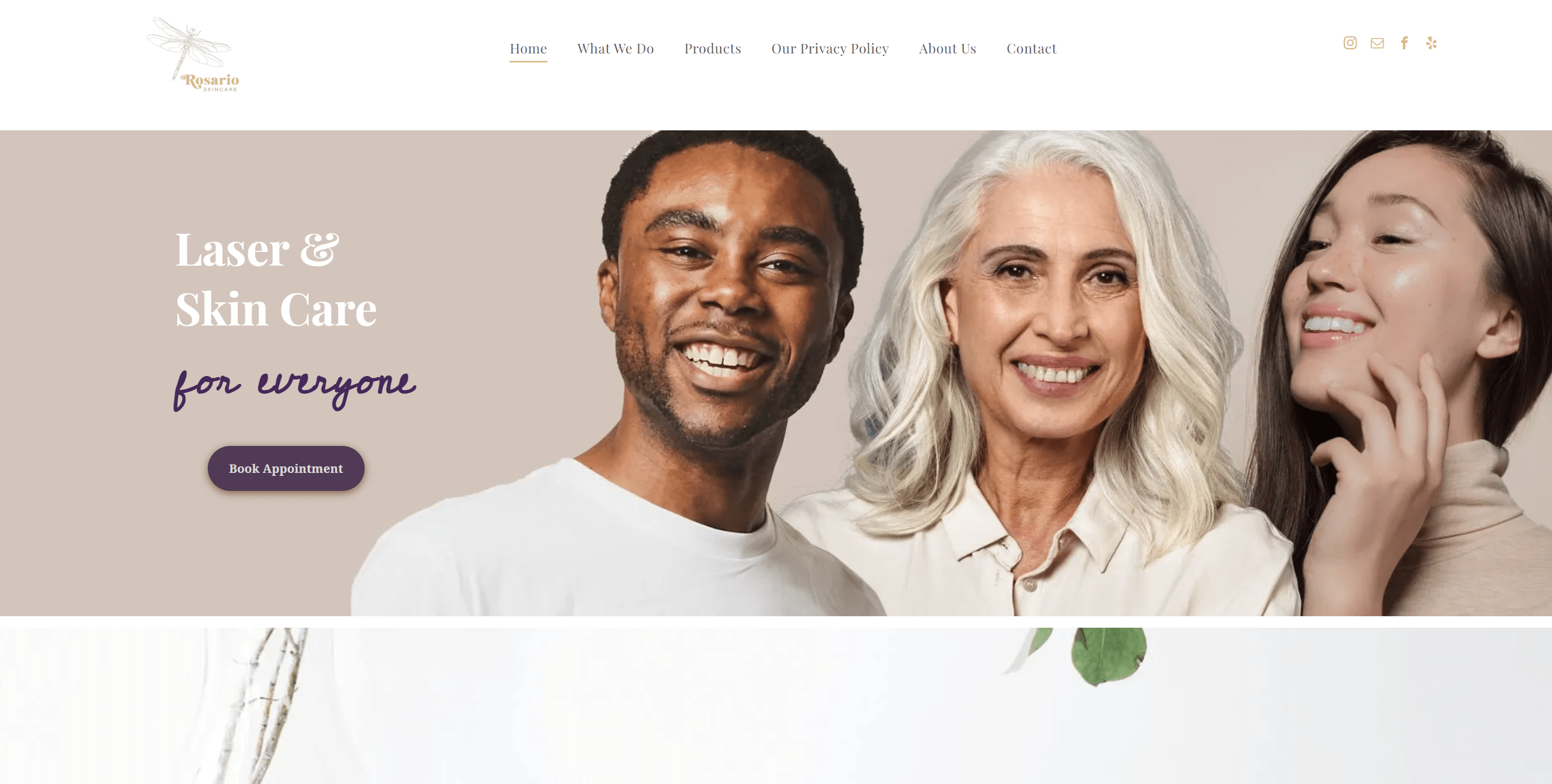 Web/Mobile Responsive Design
Since most customers would be reviewing Melinda's business on their smartphone, it was important to make sure it was responsive and easy to contact her through mobile.
Service Design
I facilitated a Service Blueprint activity with the Rosario SkinCare staff to check for challenges and opportunities within the experience.
Most dark-skinned individuals have a tough time trying to find laser hair removal services that actually work on their own skin-types (Most laser hair removal services require very light skin and dark hair in order for their laser machines to work). Luckily Melinda (Head Esty at Rosario SkinCare) uses a particular laser that works on a wide array of skin-tones and genders. This was such a huge win for her, but unfortunately her website did not highlight this amazing feat. Knowing that having her website brand direction towards diversity would bring in even more clients, I knew it was time for revamp in how a user would interact with the Rosario SkinCare experience.
(Website before re-design)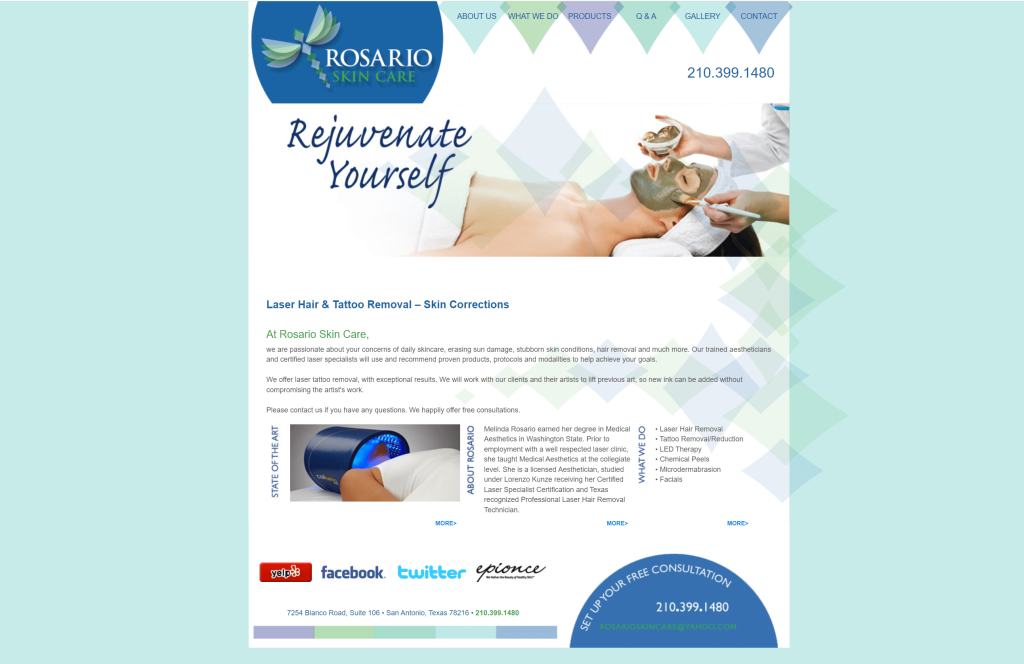 To start, I worked directly with staff to create a Service Blueprint of the entire experience particularly for a laser hair removal client. We mapped out all customer touchpoints, Frontstage staff actions and backstage staff actions to determine how the new website should be designed out; from initially hearing about the business to the aftercare after treatment.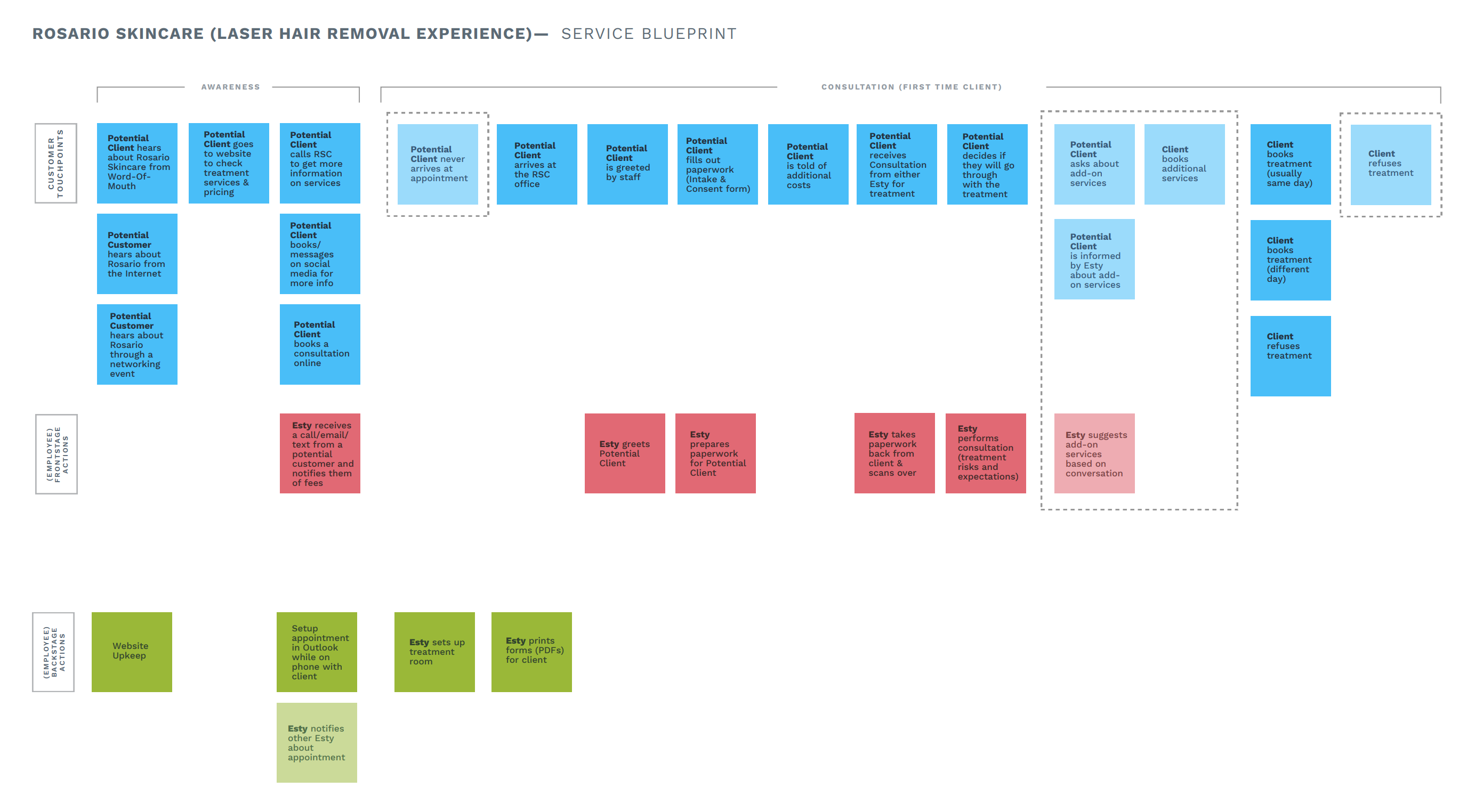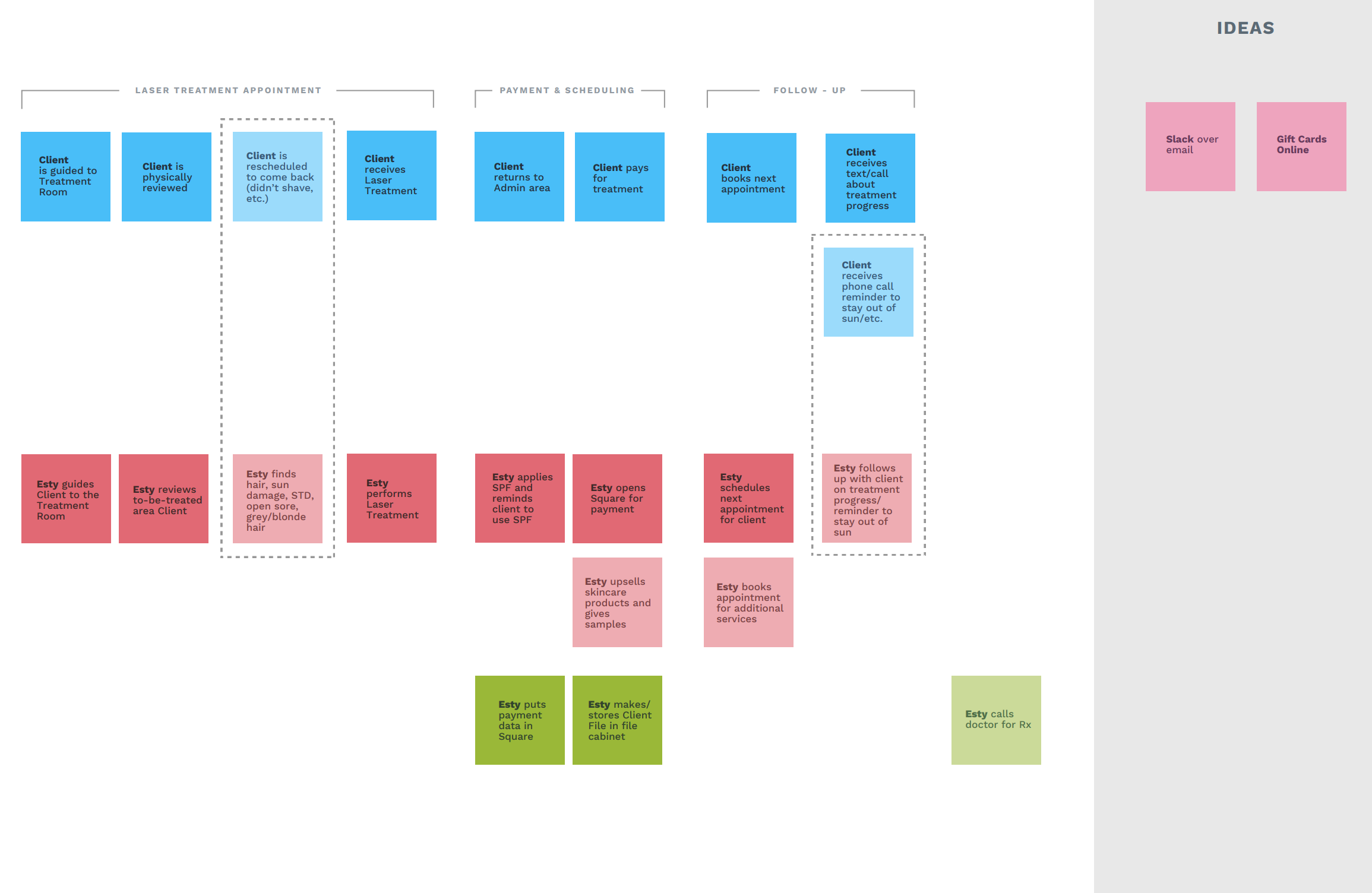 After the blueprint activity, we determined updated requirements for the Information Architecture of the site as well as some slightly updated ways of how the staff would handle appointments and scheduling. Data showed that Rosario SkinCare clients ultimately decided to move forward with her through her Yelp reviews so we decided to keep her reviews and FAQs on laser types (for addressing diverse skin needs) up front as much as possible.
The staff also worked on men as much as women so it was important to show both men and women of different ages in website photos.
After several iterations on how potential customers would land on the page as well as new and archived services, we landed on a cleaner, more modern looking website that celebrates the many different types of people Melinda would typically see in her office. This project is still in development so a live preview is not available at this time.